G-87
Concentrated Alkali Liquid Cleaner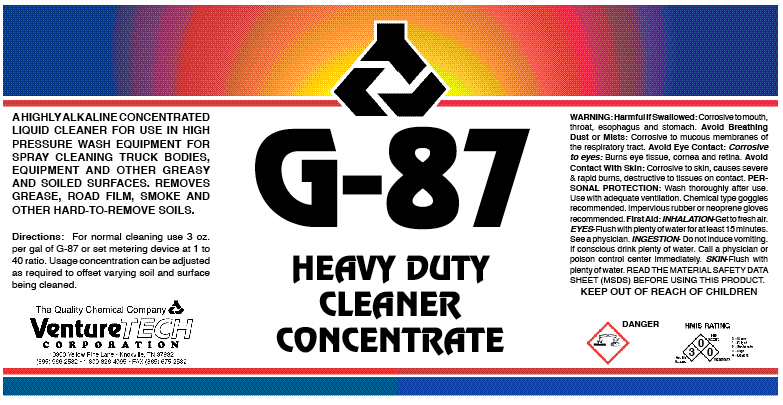 A concentrated highly alkaline liquid cleaner for use in high-pressure wash equipment for spray cleaning truck bodies, equipment and other greasy and soiled surfaces. Removes grease, road film, smoke and other hard to remove soils.
EMPIRE LIQUID
Concentrated Liquid Cleaner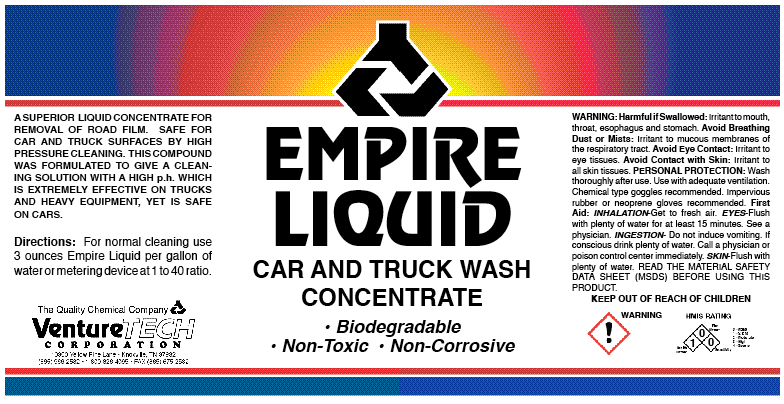 A superior concentrated liquid for removal of road film from car and truck surfaces by
high-pressure cleaning. Empire is formulated with a high pH snd is extremely effective on truck bodies and heavy equipment,
yet is safe on cars.
STEAM CLEAN
Pressure Wash Cleaner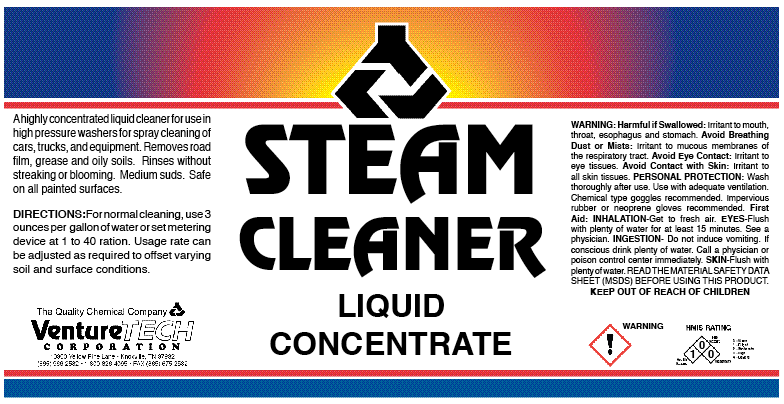 A highly concentrated liquid cleaner for use in high pressure washers for spray cleaning of cars, trucks and equipment. Removes road film, grease and oily soils. Rinses without streaking or blooming. Medium suds. Safe on all painted surfaces.
SUPER TRUCK WASH
Pressure Wash Cleaner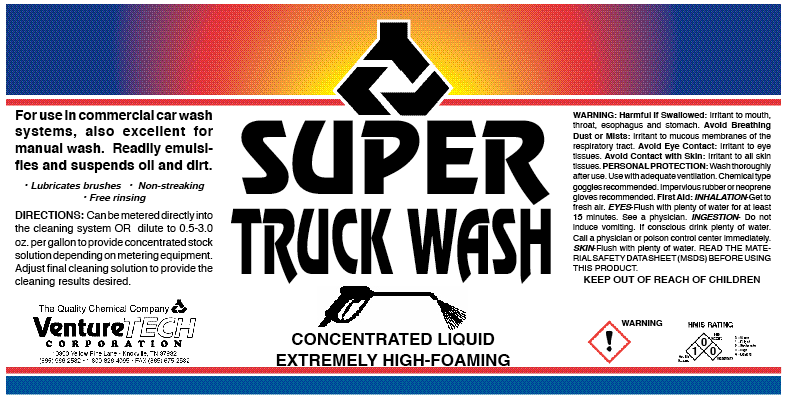 An economical, yet powerful, biodegradable, non-toxic, non-corrosive, extremely soluble, highly concentrated liquid car and truck pressure wash solution. Dilution Ratio: 4 lb to 5 gallon and meter 40:1.